Lazy and late we are, so we just decided to roll two months into one post. But hey, that means you get double the pictures right? So, updates: Max and Jordan have been sitting up for the past month. They've more recently discovered standing and are very proud of themselves. As are we. :) We also had our first beach trip this month. While the sand was a hit with our kiddos, the water (a little too cold) was definitely not. We've had alot of fun these past two months and we hope you have almost as much fun viewing the pictures. We promise we'll post more 8 mos. pics. Maybe a day in the life post or something like that. Thanks for stopping by and enjoy!
Love,
David & Jillian
7 mos. old
7 1/2 mos. old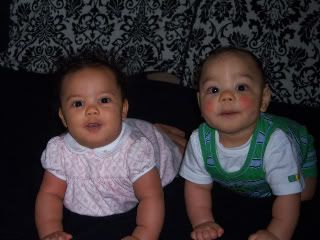 Hanging out with Daddy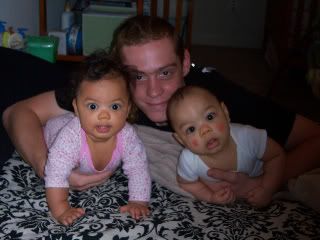 Good morning sleepy head!
Peek-a-boo!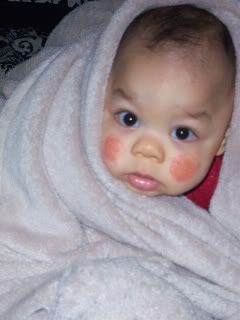 Playtime on the beach...
Happy beach girl...
Max is happy too. Just more subtle. ;)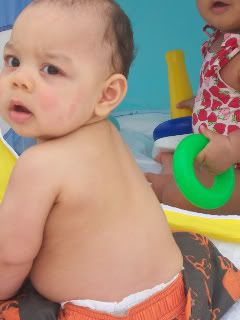 Family pic at 8 mos.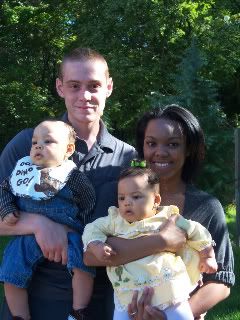 Jordan standing up(and making an odd face)
Maxie standing up too!