Well, our little ones reached 5 months this past Monday! Max and Jordan are becoming more active and more vocal every week. Max loves to talk and laugh at himself in the mirror. And Jordan's new favorite thing is hands. Her hands, your hands, she's just obsessed with hands! They are now regularly rolling over, holding their heads up, giggling, grasping toys and possibly most exciting of all, eating new foods! Our pediatrician has advised us that with new foods comes new poop, hence the title of this blog. :) So far, we've only had a little rice cereal and some sweet potatoes. We'll be trying a new food every week. Well, I think that's all for now. So on to the part you all really came for...PICTURES!
5 mos. old!
Max & Mommy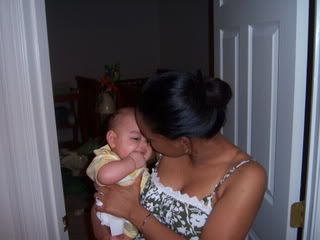 Max & Daddy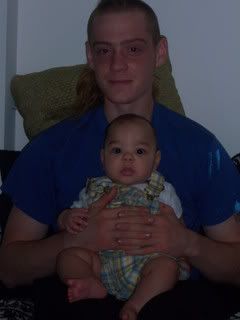 Jordan & Daddy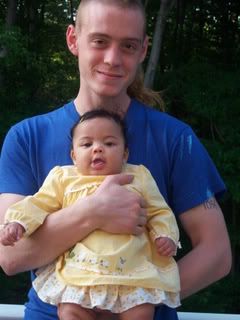 Jord & Mommy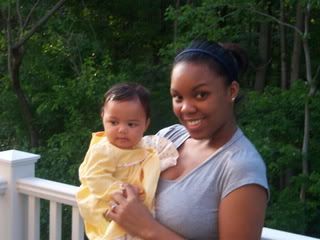 Max the Jumping Bean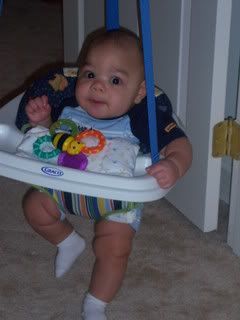 Jordan and her rattle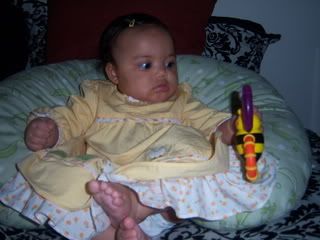 Max as Superman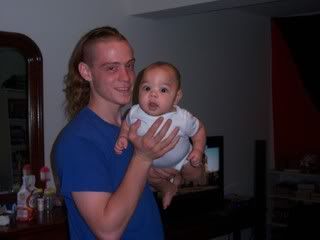 Say Ahhh!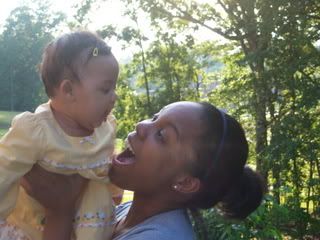 Lauging with Gigi & Papooh on Father's Day
Proof of Jordan's obsession with hands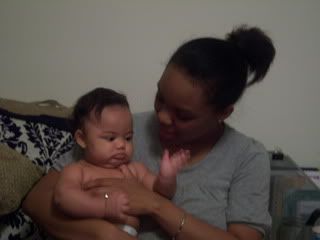 Max loves sweet potatoes!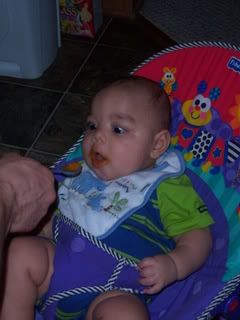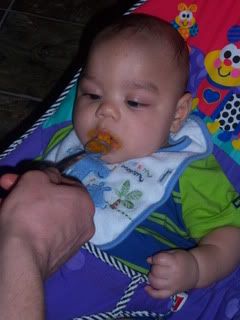 Jordan does not...